---
Winter Box 2018 Reveal
Sugar, Spice, and Everything...O So Nice!
---
The Winter Box, called Sugar, Spice, & Everything Nice, includes all products centered around comfort, well-being, and enjoyment. As we were creating this box, we thought ENDLESSLY about what the perfect self-care box would include. Our focus and mission are centered around friends, fun, and relaxation, so we really wanted to give you an overall sense of happiness this season!
As social media influences increase, we want to encourage you to dive into your inner self-indulgences of a peace of mind, positivity, and self-fulfillment. Let's fight back against FOMO (Fear of Missing Out) Anxiety and create lasting memories. Utilize the products in this box to create the ultimate feel-good experience and live your best life! Just have a BFF's-night-in or enjoy some good ol-fashioned Me-Time!
The products are sweet, but the experience is "O so Nice!"
The products are sweet, but the experience is "O so Nice!"
The Ultimate Self-Care Essentials
The focus of your self-care essentials this season are:
*Skin Care
*Leisure Wear
*Relaxation and Well-being essentials
*Yummy goodies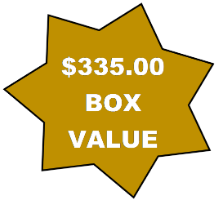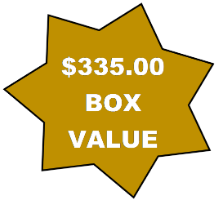 Ready to feel lavish this winter season?
Here's what's in the Lavish Box...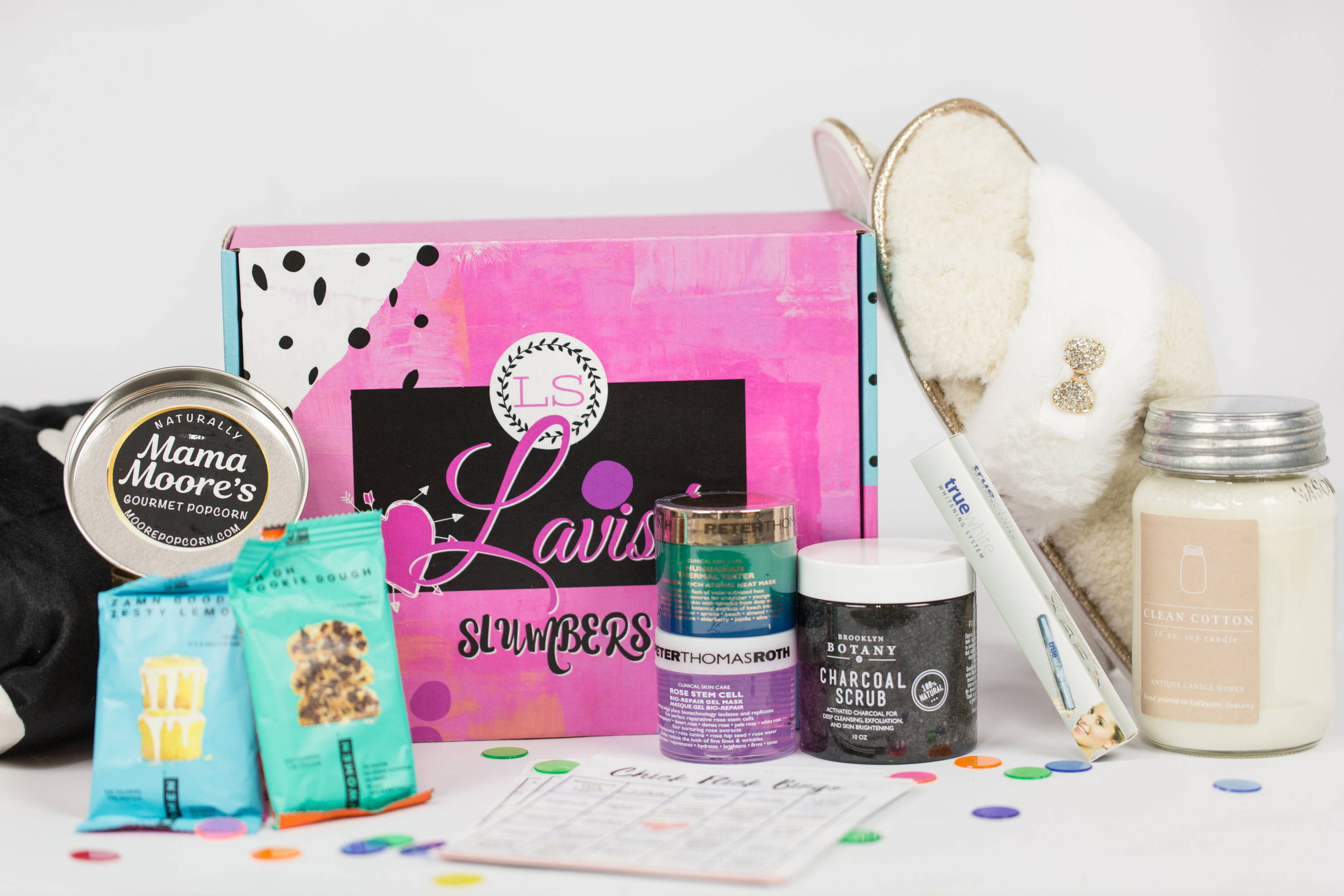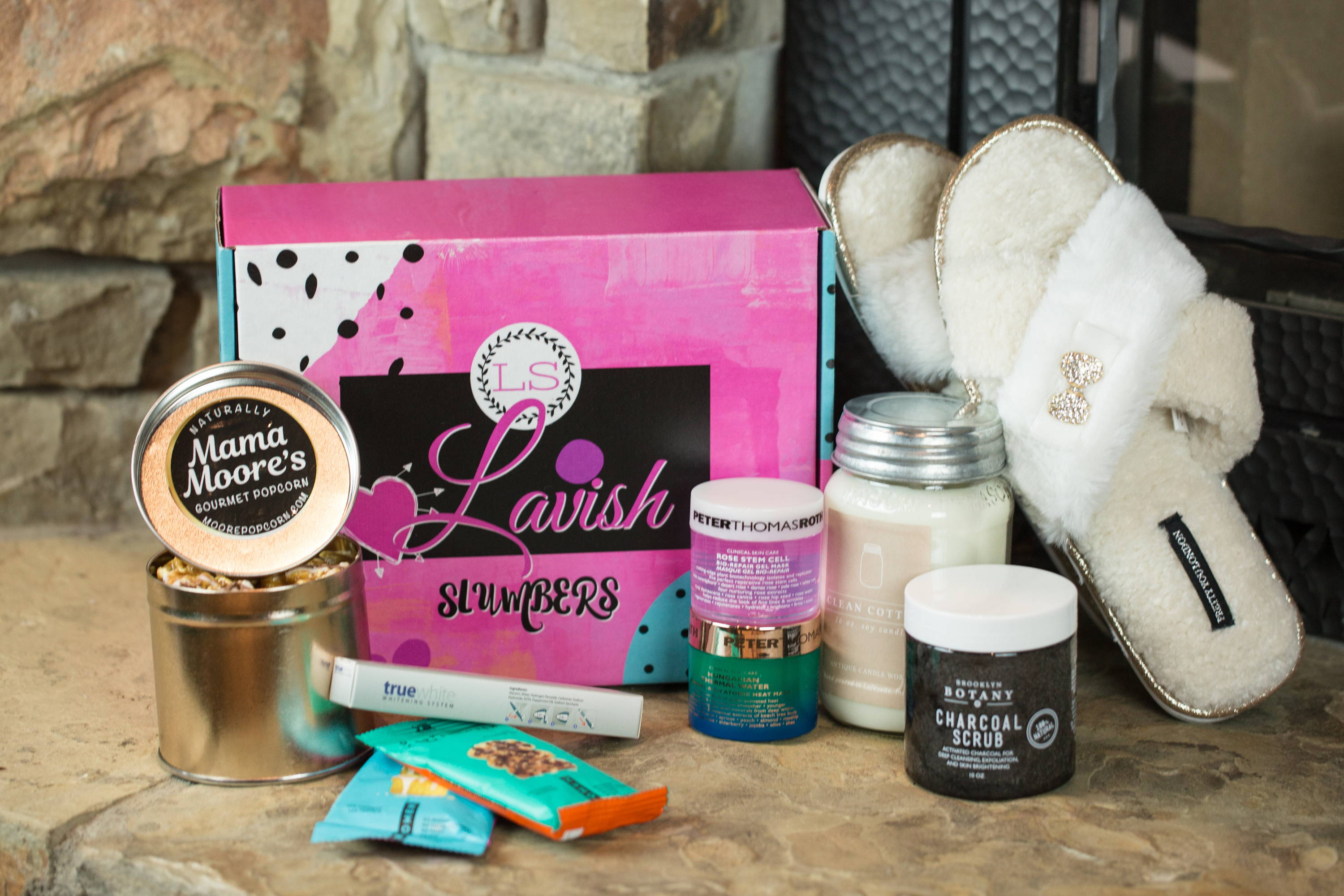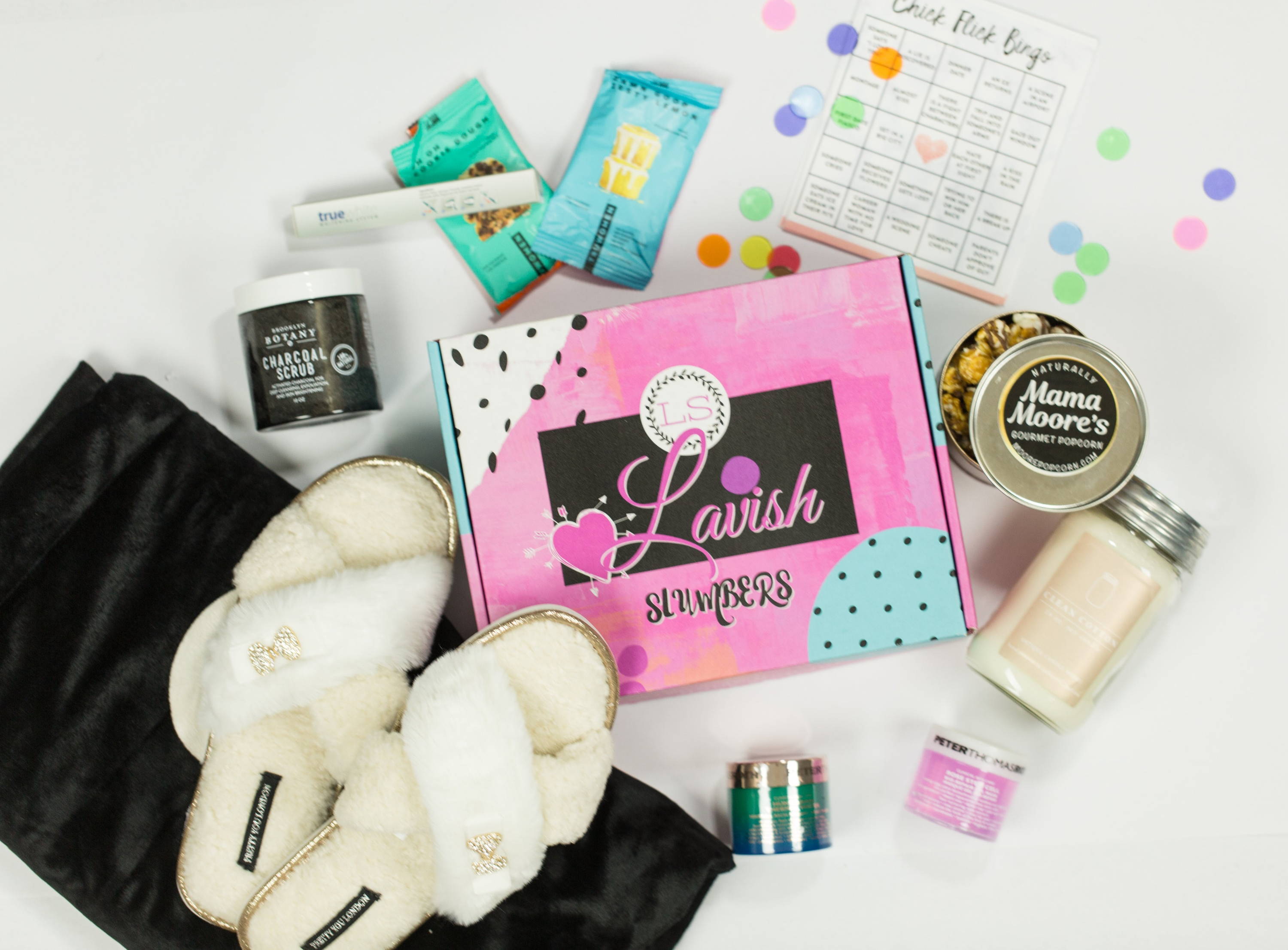 Click through to see details about each piece below.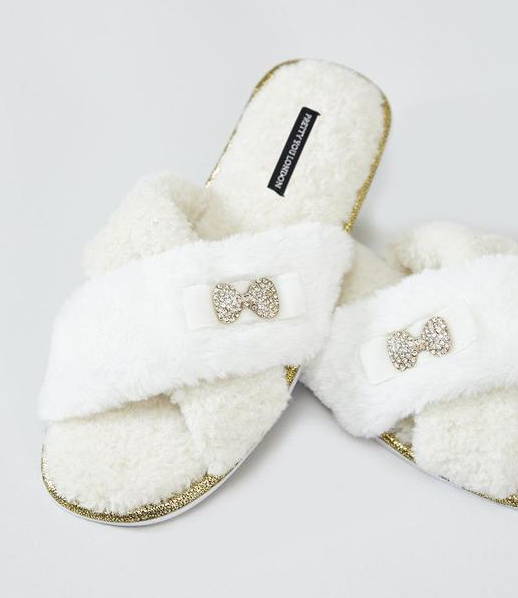 Pretty You London
Bring the ultimate comfort and style to your winter with these gorgeous Ali slippers. Luxury defined, faux-sheepskin and fur makes Ali one of the most indulgent slippers to date. Pillow-like padded soles are finished with a gold trim and our pretty bow embellishment is the perfect addition. Comfort has never looked so chic! MSRP: $45; OPTIONS: White or Pink
Butterfly Craze
What better way to relax and chill out than with this large, soft, and luxurious queen-sized Pillow Bed Cover. Get creative by stuffing them with your favorite pillows and prop up with a good movie or read. MSRP: $25.99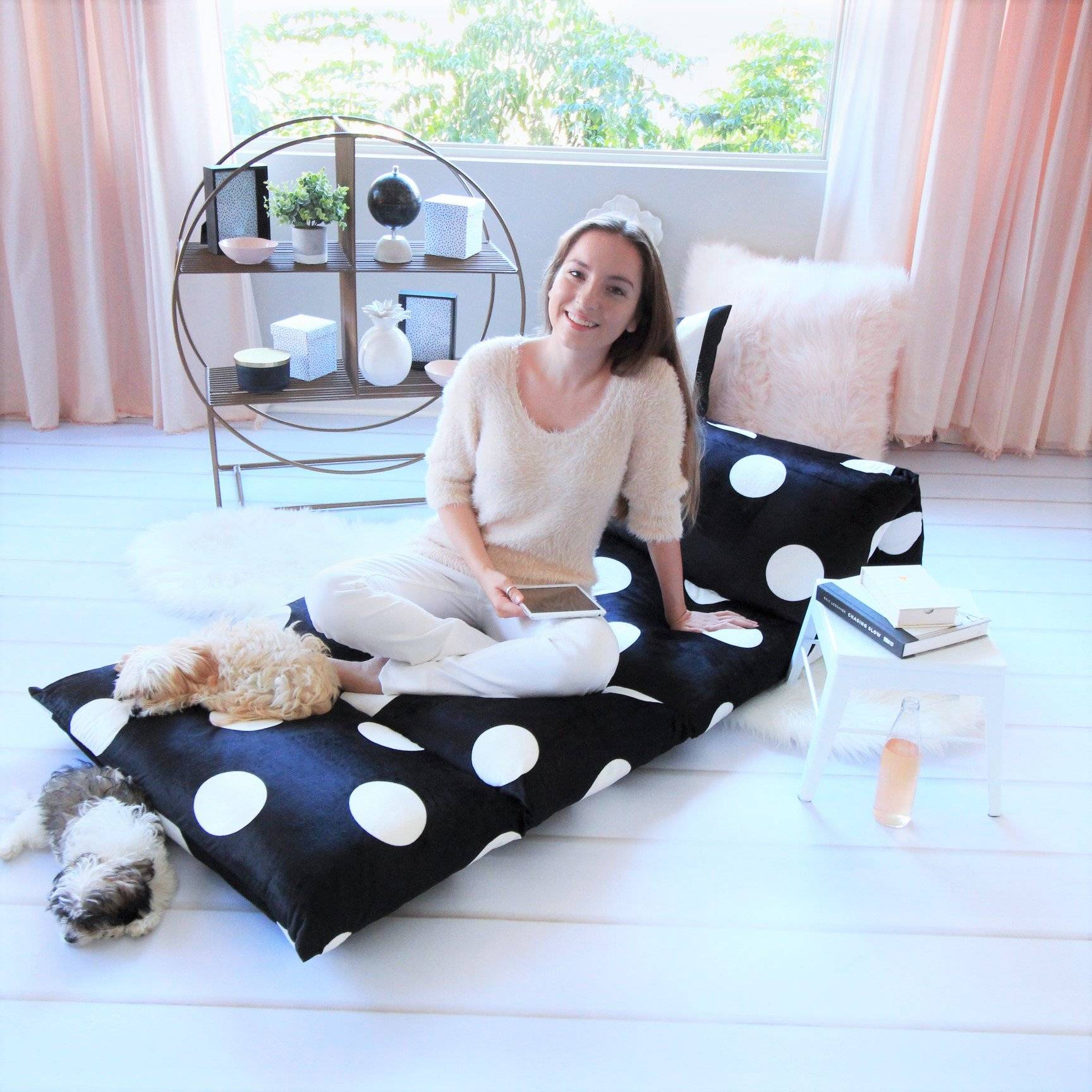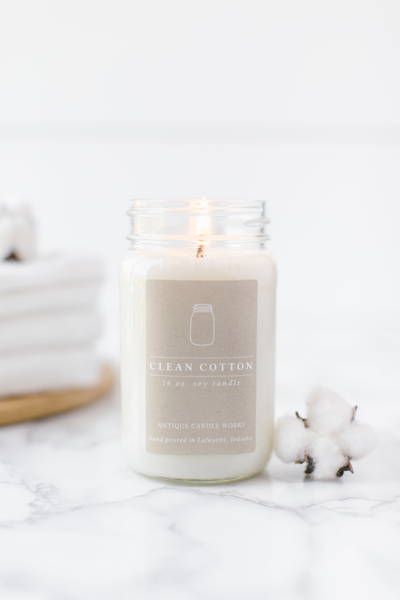 Who doesn't love to pamper and bask in the aromas of a soothing scent? This 16oz. Clean Cotton Mason Jar Candle is a wonderful crisp, clean linen scent with just a kiss of fruit. The smell is AMAZING and perfect for all year! MSRP: $22
About the Company: Antique Candle Works is a small company based out of Lafayette Indiana. We chose to feature them in the box because they are just an all around, wholesome, hardworking company of artisan and vintage-inspired candle makers. Each candle is made of wax from domestically grown soy beans and fine fragrance oils, and you will know that your candle was truly handcrafted and made of love!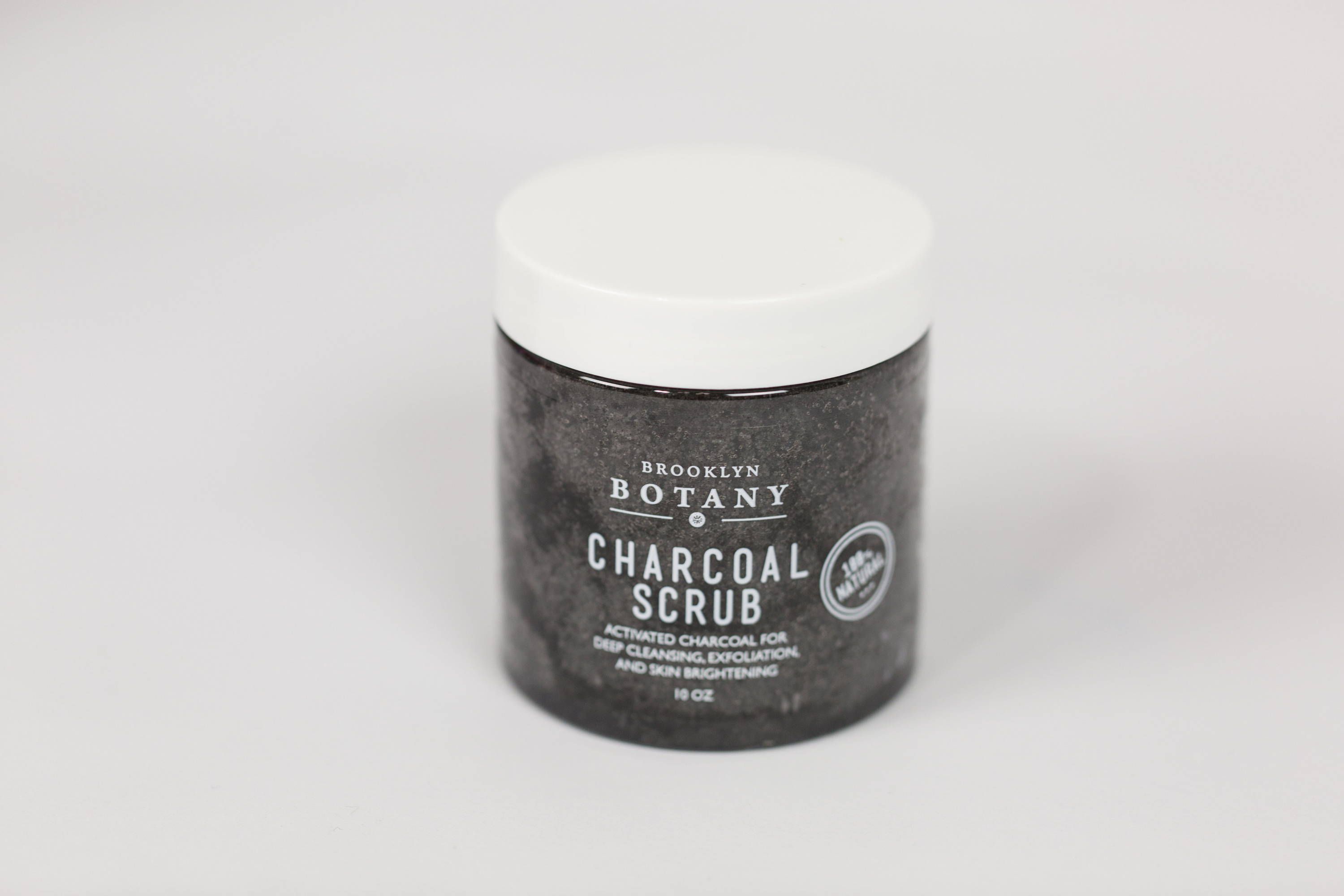 Brooklyn Botany
Purify your skin this season with this Activated Charcoal Face and Body Scrub. This specially blended dual action scrub not only uses the coveted salts of the dead sea, but also uses activated charcoal to expel excess oil and Impurities in the skin. MSRP: $23.99
A girl must keep those pearlies shining bright! Focus on your well-being by adding a little mint and sparkle to that smile with this truewhite On The Go Whitening Pen. True-Company delivers innovative, cutting edge technology to eliminate the effects of skin-aging while restoring bright, white teeth and beautiful smiles. Get professional and dental grade teeth whitening from the comfort of your own home. MSRP: $65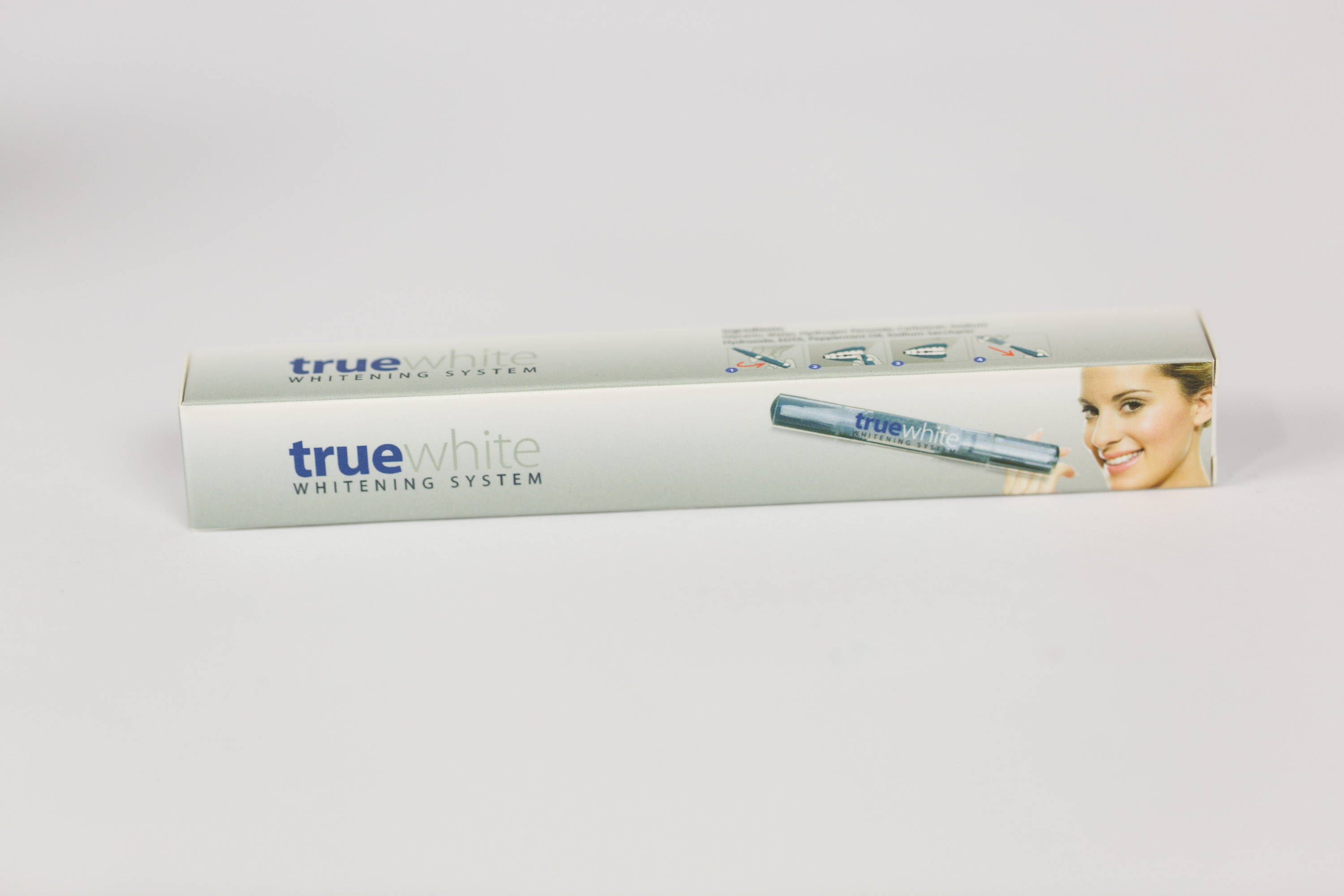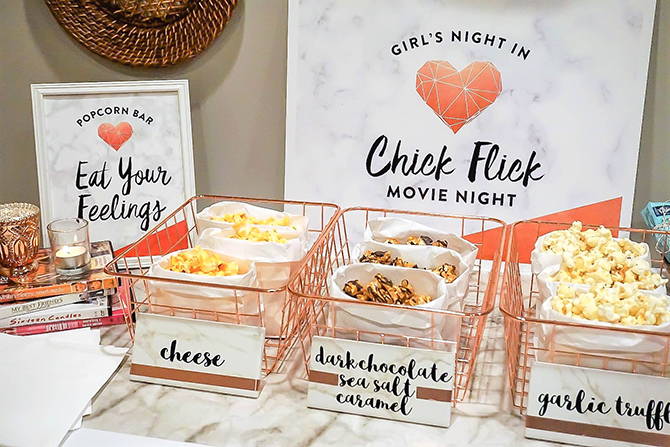 We're bringing you so much cuteness and fun with these adorable Chick Flick Movie Night Party Package sets by the lovely ladies at Just Add Confetti and Legally Crafty. You no longer have an excuse to get the girls (guys included) together for a fun night in. Just relax, play a few games, and enjoy the fun! The package includes all the cute printables to set up your party station, a cute Movie Quote Trivia game, and BINGO! Who doesn't love Bingo! We also threw in some colorful Bingo chips to get the party rolling. Enjoy!
Printing and Supplies: $5.00 each set
TRUWOMEN
Relax with a healthy + sweet treat with these Vegan Protein Bars from TRUWOMEN. They're 100% Plant Fueled and proves that healthy can be delicious! MSRP: 2 bars @ $2.79ea.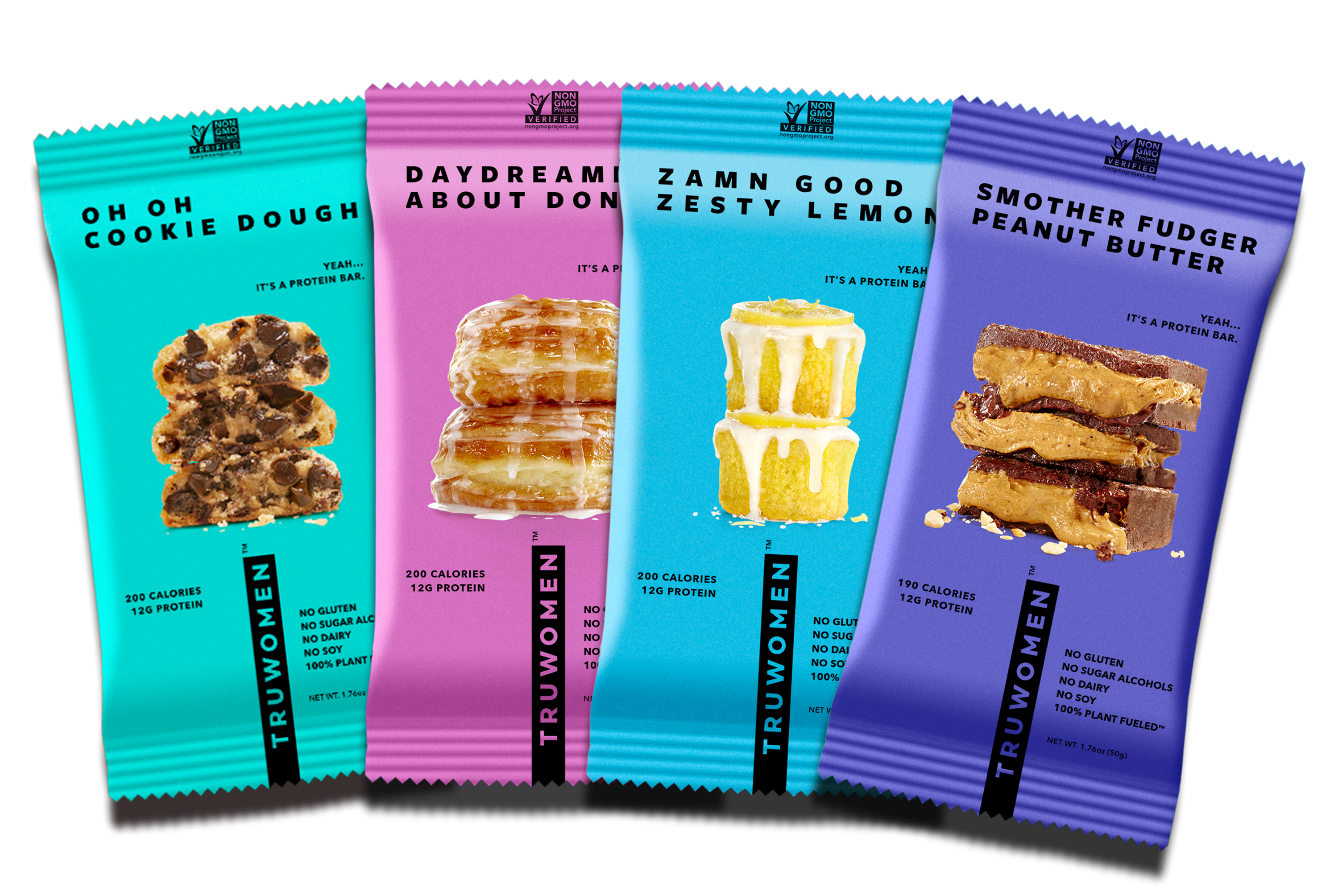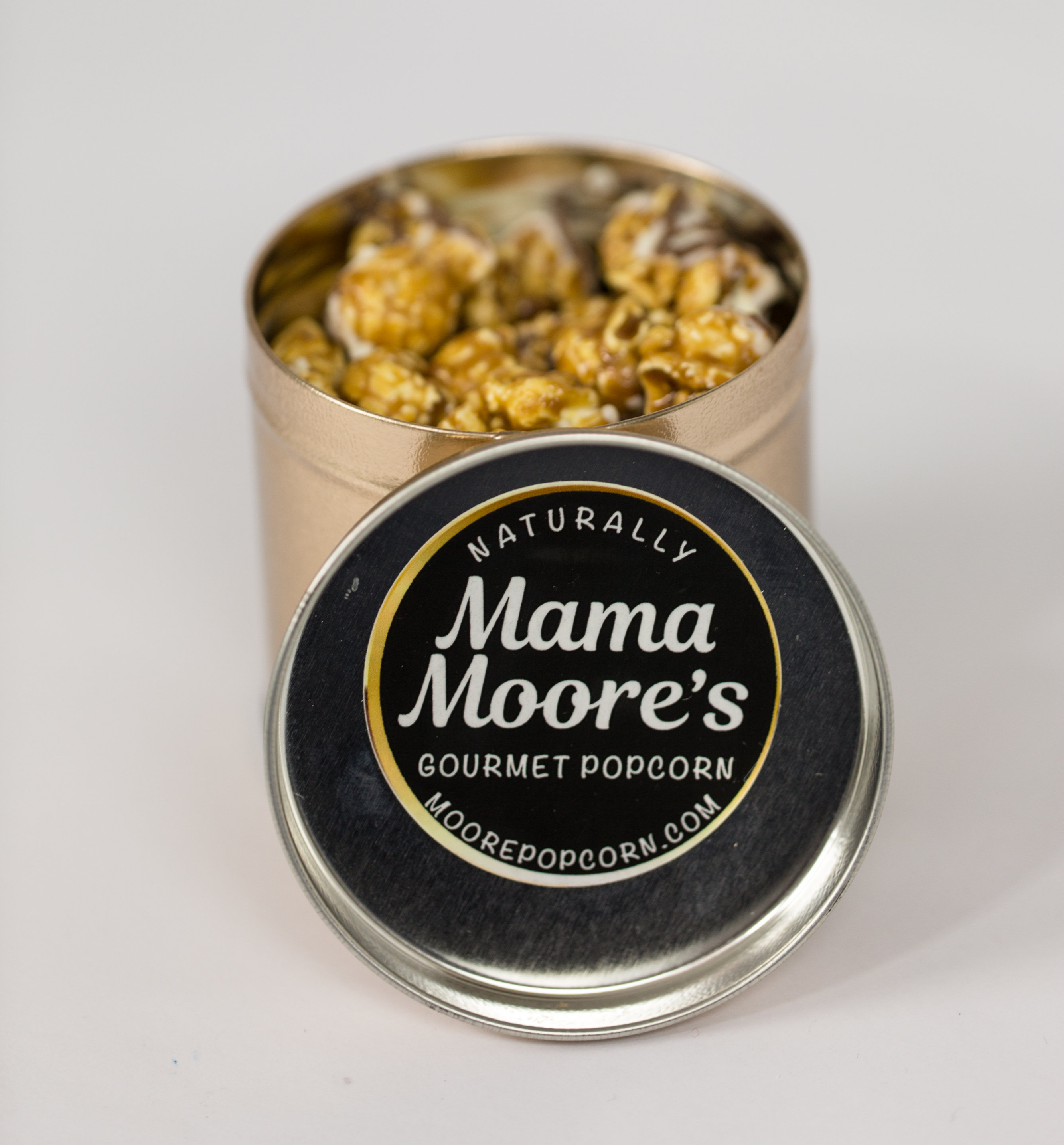 We're giving you a head start on your Popcorn Bar for your chick flick night in. Add some salty, sweet, and crunchy gooiness to the season with these AMAZING Ebony and Ivory Popcorn Treats from Mama Moore's. At Mama Moore's, your gourmet popcorn is handmade in small batches with the highest quality ingredients. Be sure to keep them stored in a room temperature environment.
MSRP: $5.00
Don't allow ANYONE to impact your worth! You are valuable and you deserve it all. Keep kicking butt and know that you are AMAZING! Challenge Goal: Go through your social media accounts and wipe out ALL of the accounts that make you feel less than. If you feel any ounce of negativity upon seeing their feeds, toss those babies out! Ready...Set...Go!

Why we created Lavish Slumbers: We owe it to ourselves as women to be a priority in our own lives. Sometimes the caretaker needs to take a day off. If we don't take care of ourselves, what more do we have to give to others? Life is too short and "Burn Out" is inevitable!
Why we created Lavish Slumbers: We owe it to ourselves as women to be a priority in our own lives. Sometimes the caretaker needs to take a day off. If we don't take care of ourselves, what more do we have to give to others? Life is too short and "Burn Out" is inevitable!
Customer Talk and Feedback

"Hello! I received my box and everything is great! Even though I'm not normally a fan of pink I love the slippers. They are really pretty and super comfy. Loved everything in the box! What a great box! High quality items that are thoughtfully curated and customer service that is terrific. You can't go wrong with this subscription!"
— Christy
"You guys just made my day a billion times better!"
— Ericka
" I really loved this box. It has everything I loved from skin care to teeth whitening, snacks, & cozy comfort you name it. Thanks Lavish Slumbers.
— Erica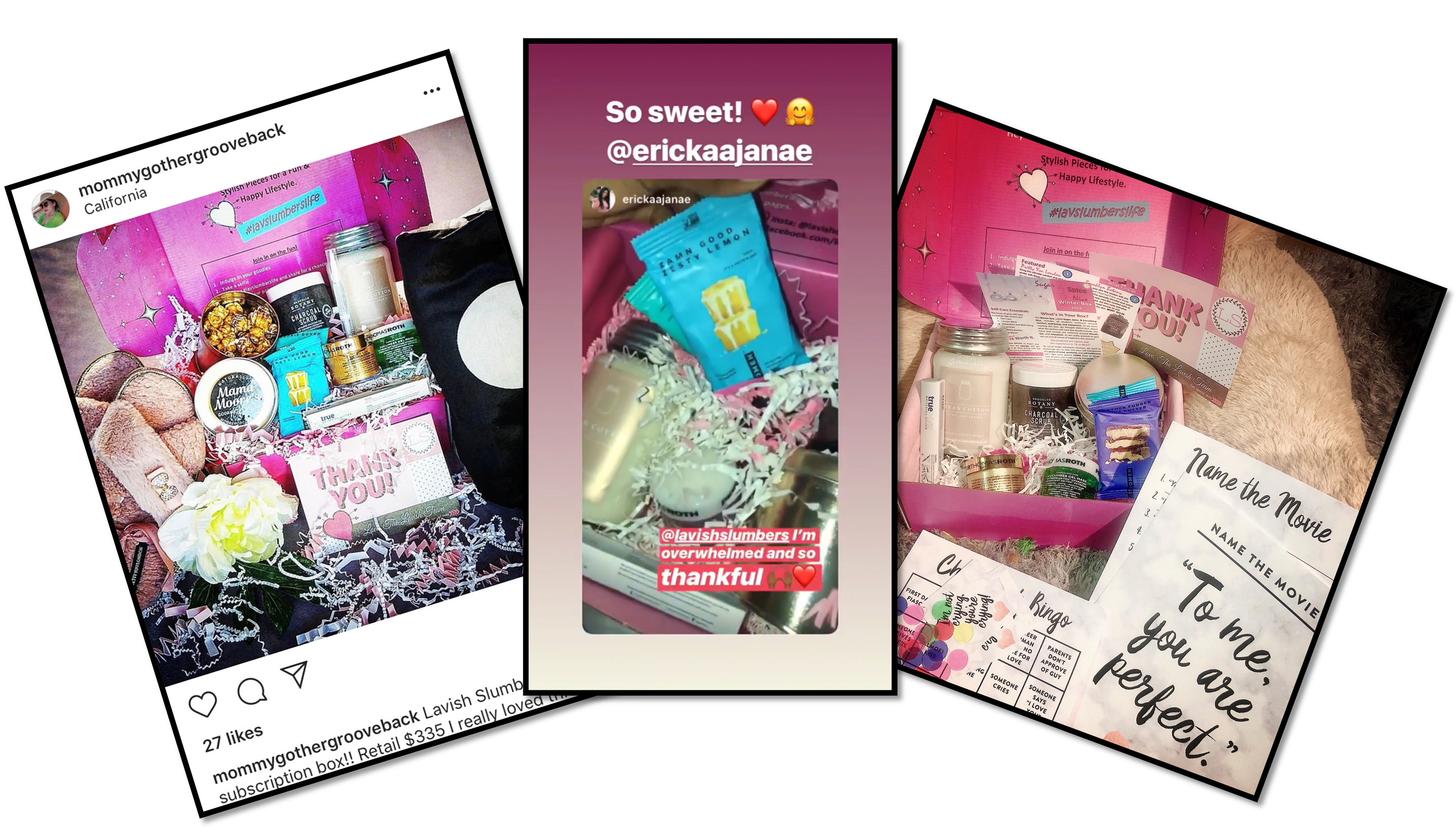 From Customer to Team Member!
Be sure to check out our first ever customer unboxing. Funny story...Ashley was our VERY first customer, seriously! We hadn't even opened the store on Black Friday just yet, and she was so amazing and patient with us. She sent us a few emails and a DM through Instagram; so in order to get her order in, we had to manually add her in as a new customer and give her some back-end login details before the site was even complete.
Long story short...we found out that Ashley was a photographer and located right in the same city that we are based in...Dallas/Fort Worth. The girl has skills! Plus, her support meant the world to us. So we knew that we needed her on the Lavish Team! At that moment, we officially turned Ashley from a customer to a team member. All the beautiful photography on this page is courtesy of her. Please go show her some love, follow along, and check out her page. She has such a cute little boy named Lincoln. Go check her out and subscribe today!
Thanks so much for your love & support!
Please like and subscribe to our pages and share the love on the pink social buttons to the right. We're so appreciative!